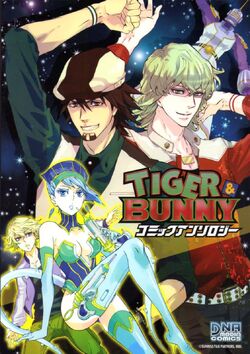 A manga anthology published by Ichijinsha's Monthly Comic ZERO-SUM magazine was released on August 25, 2011. It features cover art drawn by Touya Mikanagi, mangaka for the series Karneval.
Contributors
Edit
Illustrations
Edit
Ichimaru Makoto, Tsukushima Shuu, п-NEKO-R。, Yuzu Mame, RAMta, Risuno
Aiko, Arawa, Eikichi, Kari Erika, Kirai Yuu, Kugura Shiichi, Kukuka Renai, Kurosawa Mao, Koutake Hiroyoshi, Secco, Nakatsu, Himeki, marina
Ad blocker interference detected!
Wikia is a free-to-use site that makes money from advertising. We have a modified experience for viewers using ad blockers

Wikia is not accessible if you've made further modifications. Remove the custom ad blocker rule(s) and the page will load as expected.